March 19th, 2008 by cc
I'm back! Took an additional day to get here, but we got $800 in Delta vouchers to make it worth the while. So on my first day back I'll share with you one of my favorite little known USHC ragers. Some may consider this blowing up the spot, but frankly, I already own the record.
Sewer Zombies - Reach Out lp is some of the most tasteless, tuneless, hard core music ever made in the United States, and, specifically Florida. Imagine some people from Chrome & No Trend getting together, getting high to a bunch of Finnish hardcore 7″s, and then improvising an lp's worth of music influenced by that. This is seriously brain damaging. Although there's only 1 dude playing on the whole recording it's credited as a full band, and was released on Florida's Subversive label. The drumming is primal, basic, and loose, and the riffs laid over it are at best semi-coherent. There's not much of a question that there wasn't much more than a thumb nail sketch of where the song would go before the recording started. Lyrically take some of the most miserable, sub-Flipper nihilism, and use your imagination to figure out what songs like "They Died With Their Willy Nelson T-Shirts On" and "Executive Execution" might be like. In the future I guarantee people into fringe freak music are going to be after this lp. True outsider hardcore.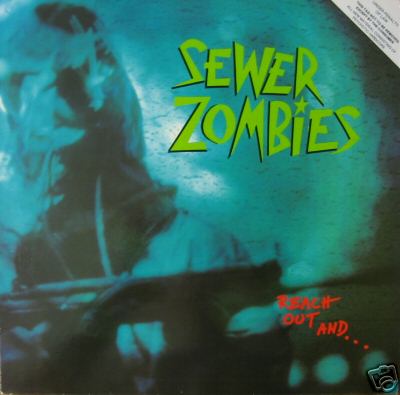 Leave a Reply